Create A Cabin Blog
Create A Cabin's creative duo, with a background in manufacturing and design, have been instrumental in launching multiple ways to use existing buildings. Our whole ethos is based on offering farmers a new direction.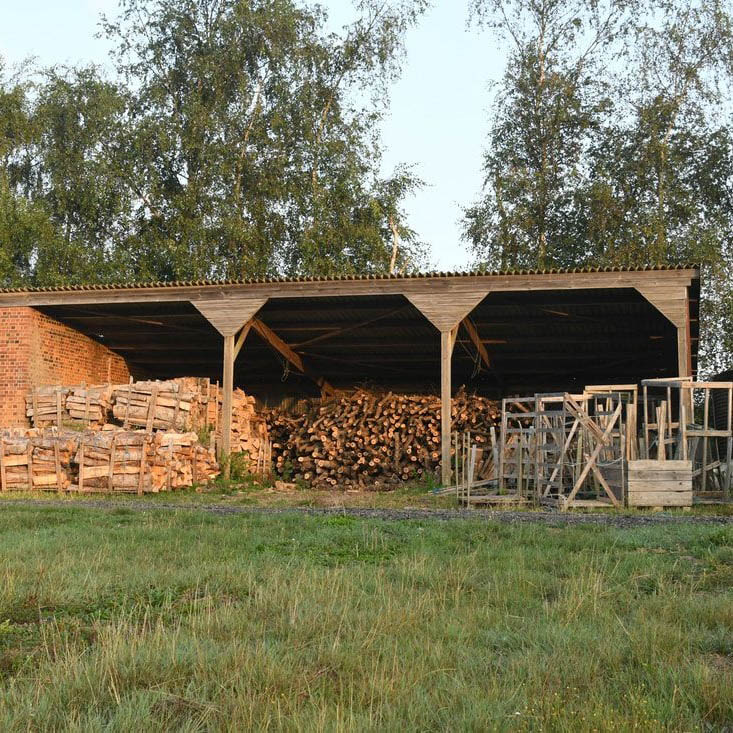 Re-purpose Farm Buildings
A local fruit farmer contacted us wanting to make better use of his outbuildings.  We agreed on a simple design of two offices, a store room and some restrooms.  Built over three days with our construction assistance and the farm team helping.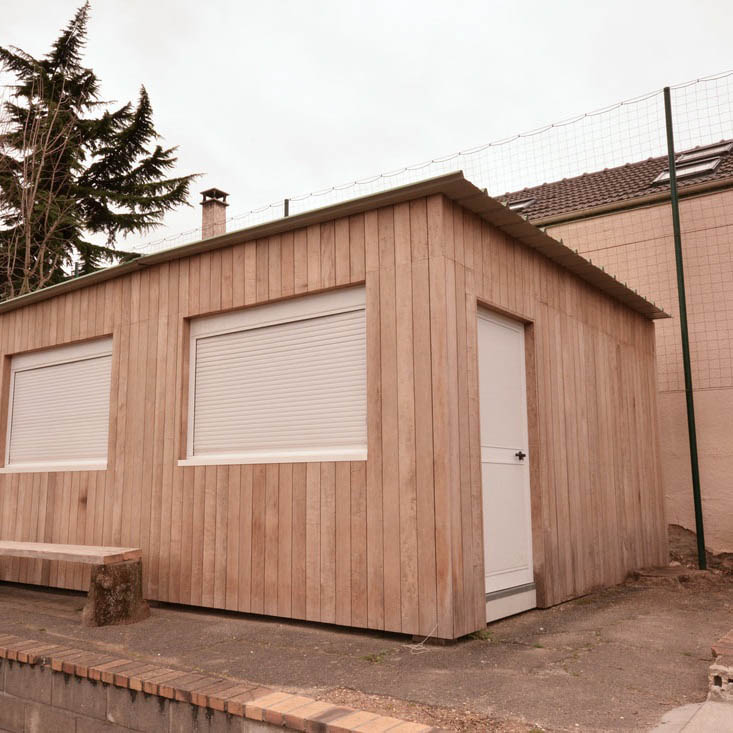 Have You Thought About Cladding?
We are sometimes asked if our buildings can be camouflaged to fit into their surroundings. The answer is "YES!".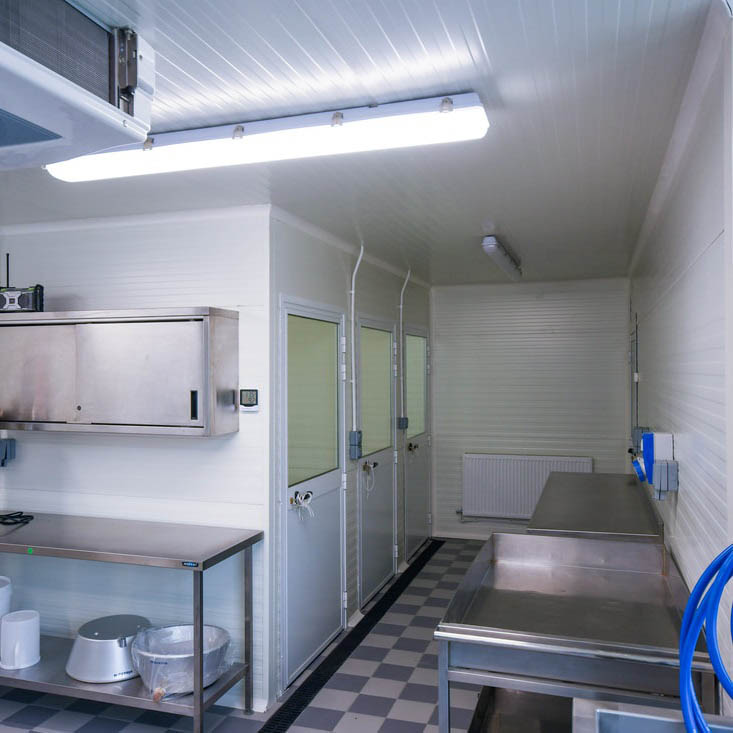 Milk Processing In Somerset
Earlier in 2018 we helped West Country Water Buffalo install a milk processing room near Yeovil. Now fully installed with equipment, plumbing, power and flooring, the unit measures 5m15 x 8m50.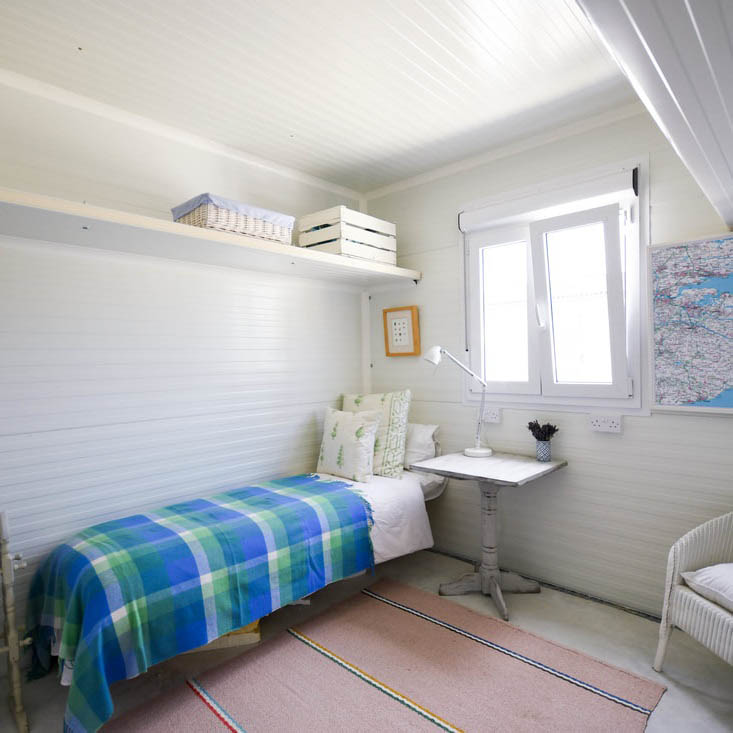 Create A Cabin Delivers Temporary Accommodation
Working closely with a local fruit farm, we installed 15 double bedrooms and 6 bathrooms to replace old caravans. The whole project was finished in 10 days with construction assistance from the future occupants of the building.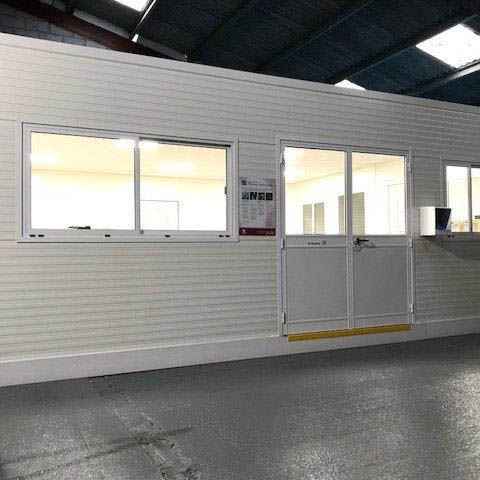 Office Installed In Existing Structure = No Planning Permission Required
In Hampshire a new client designed an internal office measuring 11m x 6m x 2m80 high. The feedback reads as follows "The cabin was very quick and easy to erect, two days for two of us.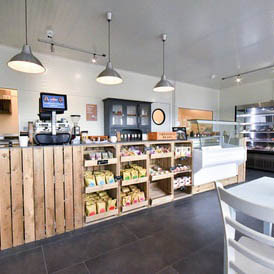 Cow Barn Transforms Into Farm Shop And Cafe
This large project in Cheshire was built in Autumn 2017 inside an empty cow barn. The client was a goat meat producer who needed an office, kitchen, abattoir, cold room and farm shop.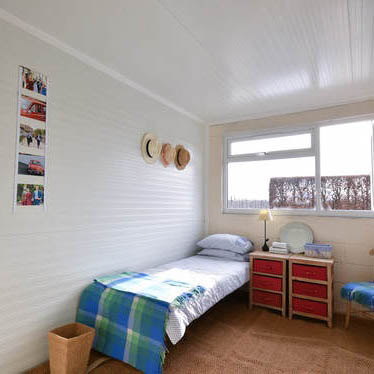 Temporary Staff Accommodation For Kent Fruit Farm
A recent project used a fruit farm's existing building and transformed it into 5 bedrooms ready for harvest. The farmer used the option of construction assistance ensuring the rooms and corridor were completed in 3 days, with members of staff helpin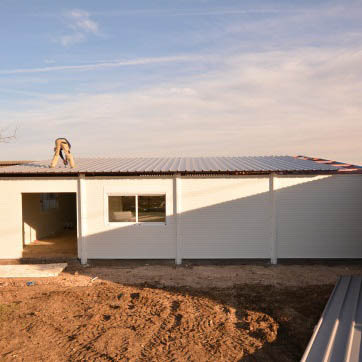 12m X 12m Artisan Cheese Building
Milène just received her herd of 45 goats last week and the "Fromagerie" must be ready before the milking and the cheese production starts in March. The frozen ground and blue sky were perfect conditions to work in and we made fast progress.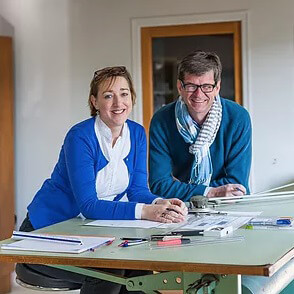 Blog Archive
You can view our older blog posts by visiting our archive.
Contact
Create A Cabin
Selling Road
Old Wives Lees
Canterbury
Kent
CT4 8BB