Temporary Staff Accommodation For Kent Fruit Farm
A recent project used a fruit farm's existing building and transformed it into 5 bedrooms ready for harvest. The farmer used the option of construction assistance ensuring the rooms and corridor were completed in 3 days, with members of staff helpin
A recent project used a fruit farm's existing building and transformed it into 5 bedrooms ready for harvest. The farmer used the option of construction assistance ensuring the rooms and corridor were completed in 3 days, with members of staff helping the build. Afterwards, power, plumbing and flooring were installed by local contractors.

By building inside the barn, planning permission was not required and the flat-pack kit was delivered in 4 weeks of order. It was a great benefit to be able to quickly transform a redundant agricultural building into an asset which the farm can use.

Create A Cabin aim to make diversification simple for farmers. Working to their specific requirements, the buildings range in size from 20m² - 120m² and compare favourably with other ready made structures. Made from polyurethane with a pre-painted galvanised steel shell, the horizontal panels are stacked on top of each other with an overhang to ensure the walls are washable and food grade compliant. All joints are edged in pvc corner pieces to keep the buildings clean and vermin free.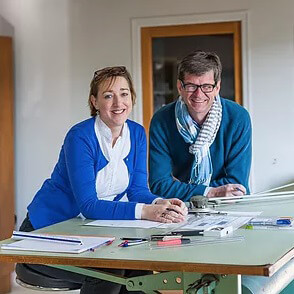 Blog Archive
You can view our older blog posts by visiting our archive.
Contact
Create A Cabin
Selling Road
Old Wives Lees
Canterbury
Kent
CT4 8BB